OB22 Advanced Server registrations have begun for Free Fire. Currently, the Free Fire OB22 Advanced Server is only available for Android devices. Players can try the newest features of Free Fire Global Server through Free Fire Advanced Server, which is a program new to Free Fire.
Free Fire's new features before anyone else is something everyone looks forward to. This lesson will guide you along the process of downloading and playing Free Fire OB22 Advanced Server. There will be two phases to the registration process for Advanced Server. The first phase will run from 15th to 20th May, and the second will run from 21st to 24th May.
Here Is How to Download and Play Free Fire OB22 APK Advanced Server:
Click on 'Login Facebook'
Enter Facebook Account Details and LoginLogging in with Facebook is the only option available. This server can only be accessed using a Facebook account.
Fill Out The Details and SubmitNow that you have filled out all the required information, please click on the Submit button to send your form.
Click on Download APK
Go to Download Folder and Install the APKYou might have to allow installing unknown sources. For doing this, go to Settings -> Safety and Privacy -> Install Apps from Unknown Sources.
Open the game and Sign-in with your Facebook AccountEnter your Facebook log-in details and start playing the game. The Facebook Account should be the same as registered to the website.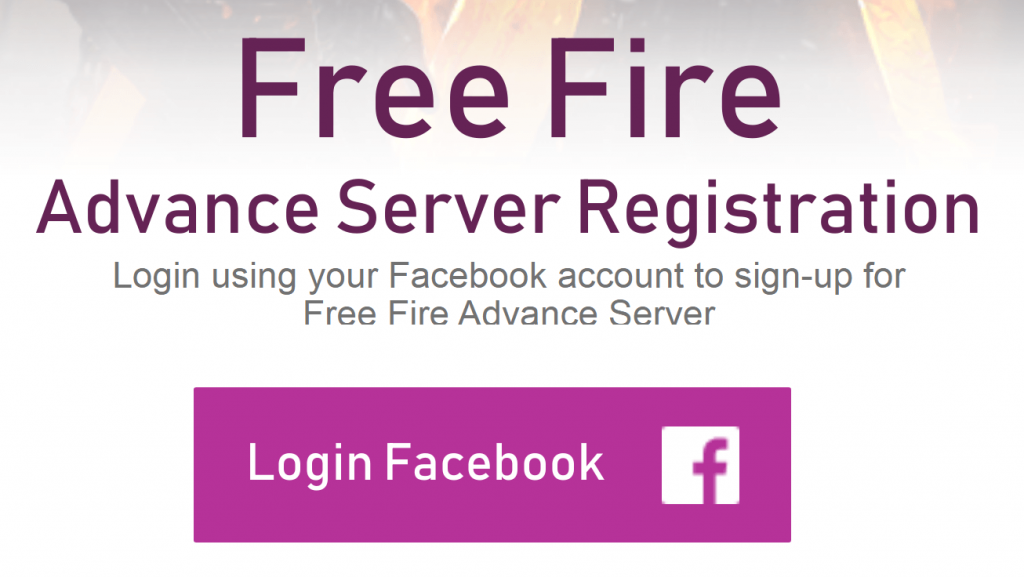 After following the steps mentioned above, you have successfully download and installed the Free Fire OB22 Advanced Server Apk. Don't forget to find and report bugs and glitches in Free Fire Advance Server and give inputs about the new features, as the whole purpose of Advanced Server is to make Global version bugs free.
The developers will be distributing diamonds to the players who contribute in finding bugs to the developers. There will be 3000, 2000, and 1000 diamonds given to three players based on their contribution. And 100 diamonds will be given to the first bug hunter. So download Free Fire OB22 Advanced Server now and start finding bugs for earning free diamonds.
(Note: There is no need for uninstalling the standard Free Fire APK)